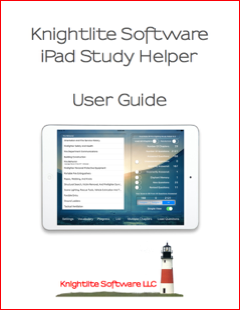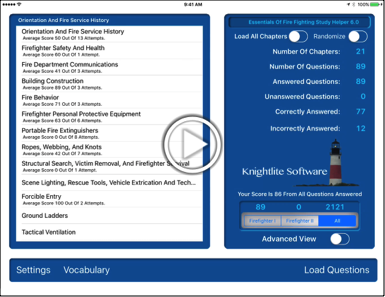 Knightlite iPad Study Helper Support
Knightlite Technical Support
1-800-707-9875
8:00 AM to 8:00 PM Eastern Time
Copyright 2016 Knightlite Software LLC
Serving Firefighters and EMS Professionals Since 1996
Knightlite Software has been producing quality study software for Firefighters and EMS for over 20 years, and we are pleased to provide our customers with iOS versions of our valuable Study Helper software. We are in the process of submitting all of our titles to Apple.
You can purchase Knightlite iOS versions from the Apple App Store. If you are an educational institution you can purchase Knightlite iOS Apps directly from the App Store and receive 50% off the purchase price if you order 20 or more copies.
If you want both the iOS version and Windows/Mac versions you can first purchase the iOS app from the Apple App Store and then submit your iTunes Receipt to Knightlite and we can offer you the same title at 50% off the regular price. You get both the Windows and Mac version for the same price. Call Knightlite for further details how to get Windows/Mac versions for 50% off. 1-800-707-9875.